You're invited to a celebratory reading of the late P. K. Page's work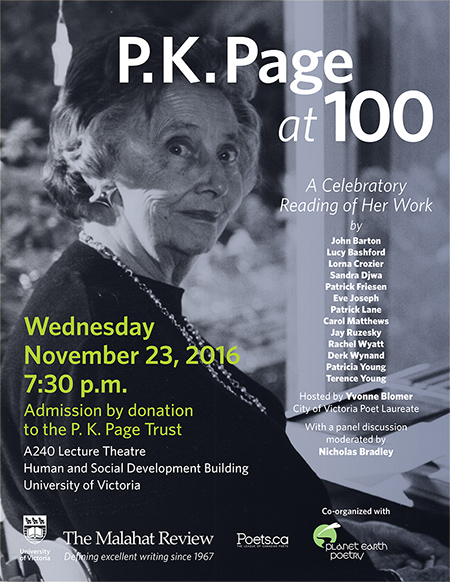 Immortality is not easy to come by, but if anyone is capable of it, it would be Victoria poet P. K. Page. She died in January 2010 at the age of ninety-three and she lives on through her prodigious writing and through the community of writers, artists and friends that she gathered around her during her lifetime.
On Wednesday, November 23rd at the University of Victoria, a group of writers and friends will gather to read from her works and to pay tribute to the life and accomplishments of one of Canada's most celebrated writers on what would have been her one hundredth birthday.
Click here for full event details and for information on featured readers.