Zoom In, Zoom Out: Focus on Fiction
sponsored by Focus magazine
10:00 a.m. - 12:00 p.m.
UVic, Human and Social Development Building
Room A240
Does fiction need to expose the broader world through social and/or historical commentary in order to be relevant or can it be equally relevant by shedding light on its characters' inner worlds? Join moderator Amy Reiswig and panelists John Gould, Yasuko Thanh, and Daniel Griffin as they explore this topic.
Amy Reiswig is a Montreal-born text addict currently employed as a senior editor at the Legislative Assembly of B.C. and author of the "Coastlines" column for Victoria's Focus magazine. She has also roamed the freelance range, writing book reviews for Quill & Quire, The Danforth Review and The Malahat Review as well as publishing non-fiction in The Walrus, Utne Reader and This Magazine. More recently she has also undertaken bigger projects as the proofreader for Monique Gray Smith's book Hope, Faith & Empathy and as the associate editor for Raincoast Conservation Foundation's Canada's Raincoast at Risk: Art for an Oil-Free Coast. To clear her head from text, Amy plays percussion in the nerdy early music group Banquo Folk Ensemble.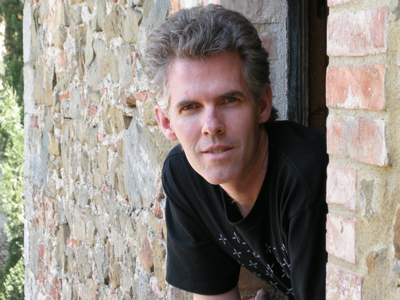 John Gould is the author of two books of very short stories – including Kilter, a finalist for the Giller prize – and the novel Seven Good Reasons Not to Be Good, described by the Vancouver Sun as "a marvel of delicacy, depth and insight… a damn-near perfect book." His fiction has appeared in literary periodicals across the country, and has been adapted for short films. Gould has worked as an environmental researcher, tree planter, carpenter, and arts administrator. He teaches writing workshops at UVic and elsewhere, and serves on the editorial board of the Malahat Review.
Read Amy Reiswig's interview with John Gould, "Exploring Life, Death and Virtue" (published in Focus magazine, November, 2010) here.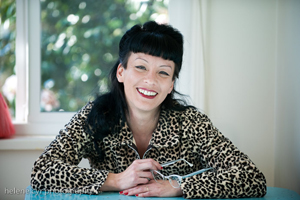 Photo credit: Helene Cyr
Yasuko Thanh is the winner of the 2009 Writers' Trust of Canada/McClelland & Stewart Journey Prize for the best short story published in Canada. In April 2012 McClelland and Stewart released her story collection, Floating like the Dead, which became a Quill and Quire Best Book of the Year and was longlisted for the Frank O'Connor International Short Story Award. She was a finalist for the Future Generations Millennium Prize, the Hudson Prize, and the David Adams Richards Prize, which recognizes unpublished manuscripts. She recently received her MFA from UVic. She has lived in Mexico, Germany, and Central America, and now lives with her husband and two daughters in Victoria, British Columbia.
Read Amy Reiswig's interview with Yasuko Thanh, "Worlds Beautiful and Dangerous" (published in Focus magazine, April 2012) here.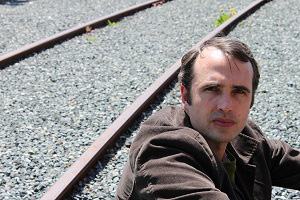 Daniel Griffin is originally from Kingston Ontario, but has lived in Guatemala, New Zealand, England, Scotland, France, India, and the US. He currently makes his home in Victoria, BC with his wife Kimberly and their daughters Evelyn, Tessa and Vivian. His short stories have appeared in numerous magazines and journals across North America, have twice been selected for the Journey Prize anthology and were collected in the 2008 edition of Coming Attractions. He is the author of Stopping for Strangers (Vehicule, 2011), a collection of short stories. He is at work on a novel.
Read Amy Reiswig's interview with Daniel Griffin, "The Unspoken Spaces" (published in Focus magazine December, 2011) here.
**On Tuesday, March 12th, listen to Amy Reiswig and Colin Dower host John Gould and Rhona McAdam on U in the Ring, CFUV 101.9 FM.
Event Sponsors: