Words on Ice

Doors: 7:30 p.m.
Reading: 8:00 p.m.
UVic, Human and Social Development Building
Room A240
The evening of Saturday, March 23 will be filled with literary readings from some of the winners of our UVic 50th Anniversary contest (Pamela Porter, 1st place poetry; Laura Kramer, 1st place fiction; and Katherin Edwards, 2nd place creative nonfiction and 3rd place poetry) as well as local writers Bill Gaston, Marilyn Bowering, Lorna Crozier, Lee Henderson, and C. P. Boyko.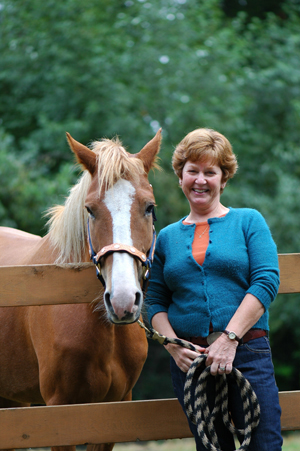 Patrick Lane has called Pamela Porter "a poet to be grateful for."  Her poems have earned many accolades, including the 2012 FreeFall Magazine Poetry Award, the 2011 PRISM International  Grand Prize in Poetry, the 2010 Vallum Magazine Poem of the Year Award, and the Pat Lowther Award shortlist. Her novel in verse, The Crazy Man, won the 2005 Governor General's Award, the Canadian Library Association Book of the Year for Children Award, the TD Canadian Children's Literature Award, and other prizes. Her fourth volume of poetry, No Ordinary Place, was published by Ronsdale Press in 2011.  A new collection, Late Moon, will be released in 2013.  Pamela lives in North Saanich with her family and a menagerie of rescued horses, dogs, and cats.
Read about Pamela Porter's UVic 50th Anniversary Prize-winning poem, "Photograph: Svetlana Stalin and her Father" here.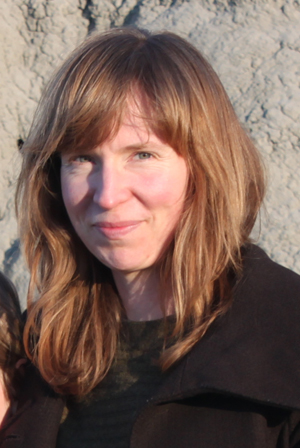 Laura Kraemer lives and writes in Calgary, Alberta. She tweets semi-annually from @westcoastexile.
Read about Laura Kramer's UVic 50th Anniversary Prize-winning short story, "The Sweater" here.
Katherin Edwards has worked as a groom and exercise rider of thoroughbred racehorses in Calgary, Edmonton, Vancouver, and England. After spending seven years on the track she returned to her hometown of Kamloops and pursued a horticulture degree before going to work in the floral industry. In 2003, and needing a change, she relocated to Victoria where she was accepted into the the creative writing program at the University of Victoria (grad of 2007).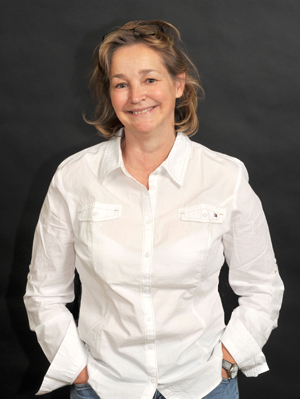 She is currently completing her MFA through the Optional-Residency program at the University of British Columbia. Her poems have appeared in This Side of West and The Malahat Review. She has won or placed in various writing competitions, including the Okanagan Contest for short fiction and the Eden Mills Writers' Festival Poetry Contest. She calls Kamloops home and continues to work as a floral designer as she scribbles her way through a novel.
Read about Katherin's UVic 50th Anniversary prize 2nd place-winning creative nonfiction story, "The Language of Flowers" here.
Read about Katherin's UVic 50th Anniversary prize 3rd place-winning poem, "The Brideship, 1862" here.
Bill Gaston came to UVic's Writing Department in 1998 following a dozen years in the Maritimes, mostly at UNB, in Fredericton. There he was Director of the Creative Writing Program, and, for a time, editor of Canada's oldest literary journal, The Fiddlehead. He's also lived in Toronto, Winnipeg, and France, and spent his formative years on the slopes of North Van. He worked at the usual struggling-writer jobs, typically in universities but also in group homes, but the most exotic of these were fishing guide, swamping for a cat at a logging show, and playing hockey in the south of France. He now leads a more settled existence in Gordon Head, where he resides with writer Dede Crane and their four children. Bill has published six novels and five collections of short fiction. He has also published a "bullshit memoir", Midnight Hockey, a collection of poetry, Inviting Blindness, as well as a play, Yardsale. His fiction has been nominated for the Giller Prize, the Governor General's Award, and the Ethel Wilson Prize, and has won the Relit Award, the Victoria/Butler Prize, and the CBC Canadian Literary Award. His short fiction has appeared in Granta, Tin House, Best Canadian Stories, and broadcast nationally on the CBC. In 2003 he was presented with the inaugural Timothy Findley Award, for a body of work.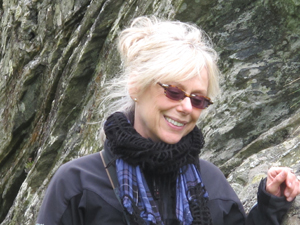 Photo credit: Michael Elcock
Marilyn Bowering has received many awards for her writing (both poetry and fiction) including the Pat Lowther Award, the Dorothy Livesay Prize, the Ethel Wilson Prize and several National Magazine awards. Her work has twice been short-listed for the Governor General's Prize and for significant international awards including the Dublin Impac Award, the Orange Prize, the Sony Award, and the Prix Italia. She was a 2008 Fulbright Scholar at New York University and currently teaches at Vancouver Island University. Her most recent books are "Soul Mouth" (poetry) and "What It Takes To Be Human" (novel). At present she is at work on a new novel and on an opera project with the composer Gavin Bryars. Marilyn Bowering lives near Sooke, B.C.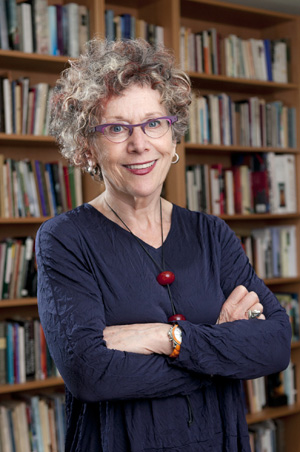 Lorna Crozier is an Officer of the Order of Canada and the recipient of three honourary doctorates that acknowledge her contribution to Canadian literature. An award-winning author, including the Governor-General's Award, her work includes a memoir and fifteen books of poetry, most recently, The Book of Marvels: A Compendium of Everyday Things, listed as one of The Globe and Mail's top 100 books of 2012. She has edited several anthologies, including Best Canadian Poetry 2010 and has read her work on every continent except Antarctica. Born in Swift Current, Saskatchewan, she now lives on Vancouver Island, where she is a Distinguished Professor at the University of Victoria.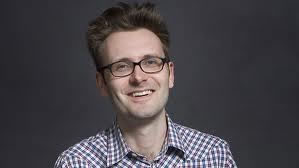 Prior to joining UVic's writing department, Lee Henderson lived in Vancouver, where he made a living writing on the visual arts, publishing fiction, and teaching creative writing at UBC. He has also lead writing workshops for the Summer Literary Seminar in Montreal as well as at the Banff Centre for the Arts, and with U of T's online writing program. Lee was raised on the prairies in Saskatoon and Calgary but settled out west shortly after high school. Before making books and stories, Lee made cookies, hamburgers, invoices, ad copy, and once, long ago, made the animation for artist Tony Oursler's video for Sonic Youth's song "Tunic";' and once, even longer ago than that, played in a John Cage "happening" at the Banff Centre. Lee has published two award-winning books with Penguin Canada — the story collection The Broken Record Technique and the novel The Man Game, which won the BC Book Prize and the Vancouver Book Prize in 2009. His essay on language extinction and corporate English was published in the anthology Finding the Words, edited by Jared Bland. Lee's fiction and art writing is regularly published in The Walrus and Border Crossings magazine, and other short stories have appeared in numerous magazines and journals. He has curated exhibitions of contemporary art and experimental music.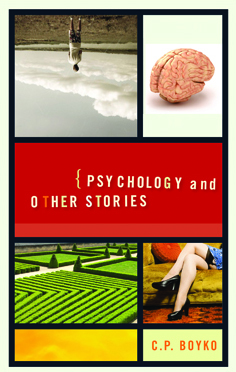 Clearly, C. P. Boyko has read too much; no doubt he was sickly as a child. His distrust of psychologists is also easily explained: his parent were therapists, and did not give him enough affection; or he took an undergraduate degree in psychology but failed to make any friends in the department; or he had a bad experience with an analyst. [He is also an elusive, yet delightful writer who does not enjoy bios or photos.]
**On Tuesday, March 12th, listen to Amy Reiswig and Colin Dower host John Gould and Rhona McAdam on U in the Ring, CFUV 101.9 FM.
Event Sponsors: