Stretching the Definition of an Essay: Juls Macdonell interviews Daniel Allen Cox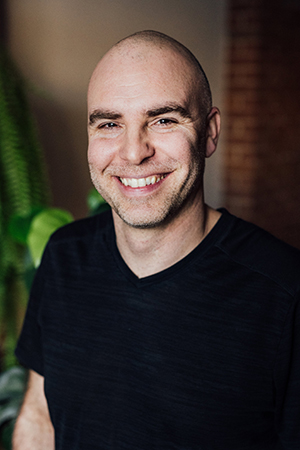 Editorial and Social Media Assistant Juls Macdonell talks with Daniel Allen Cox, 2023's Constance Rooke Creative Nonfiction Prize judge. They discuss Daniel's new memoir, how leaving indoctrination behind is a lifelong process, and what he's looking for in a winning essay.
Daniel Allen Cox is the author of I Felt the End Before It Came: Memoirs of a Queer Ex-Jehovah's Witness, and four novels nominated for the Lambda Literary, Ferro-Grumley, and ReLit awards. His novel Mouthquake was one of twenty-seven works selected for inclusion in QuébeQueer, a fifty-year overview of queer cultural production in Quebec. Daniel's essays and short fiction have appeared in The Gardian, Electric Literature, Literary Hub, Maisonneuve, Catapult, TriQuarterly, The Rumpus, Fourth Genre, The Advocate, and Best Gay Stories. His essay "The Glow of Electrum," which appeared in The Malahat Review (issue #211), was nominated for a 2021 National Magazine Award in Personal Journalism and was named a Notable essay in The Best American Essays 2021. "You Can't Blame Movers for Everything Broken," also published in The Malahat Review (issue #219), will be reprinted in Best Canadian Essays 2024.
[photo credit Alison Slattery]

In "You Can't Blame Movers for Everything Broken," there's this familiar sense of seeing the underbelly of a workplace. Anyone who has worked in service will no doubt find it relatable, both the being in the midst of it, and the disbelief that comes from revealing industry secrets to those not in the know. Do you think there's also an unseen underbelly when it comes to writing and publishing, whether in the process or the industry?

I sensed the underbelly in writing and publishing mechanisms from the time I first became active in them. Based on our status and privilege, we all have different lenses into (and blank spots around) inequities and barriers to access in publishing, many of which aren't often widely talked about, from who gets published and celebrated and why, to navigating logistics that continue to disfavour marginalized writers well into their careers. I try to demystify some of this when I mentor writers who are just starting out, and I do my best to advocate for them. We all need to do a lot more talking about these barriers.

But I don't want to assume that with "underbelly," you mean something entirely negative. I've had wonderful surprises along the way, such as discovering how collaborative editing can be. It takes many people (with many talents) to make a finished book. My first memoir was published this year, and upon its release, I saw facets of audience engagement I'd never encountered before. Dozens of readers have so far shared their personal stories with me, both privately and publicly. They're heartbreaking and uplifting; my heart is full.
In a previous interview with us, you called editing "the zone" in which you "circle dozens of times" to encourage serendipitous connections in your writing, as well as driving for specificity. Could you elaborate as to what this process looks like for you? Have you ever had to cut or change connections that you weren't expecting, or do you tend to nurture them?
Once I've outlined and written a first draft, I'll rewrite it several times, letting it expand and contract as it goes through the heating and cooling process. Once the essay has found its shape, I'll start editing, often in stretches of several days in a row. Then, to get some perspective, I'll send it out for feedback or otherwise put it away for weeks at a time. I'm a ruthless cutter, but I try to do it organically—in a way that boils the piece down to its essence. I don't think cutting and nurturing are opposites, since trimming a piece always allows me to put more time and care into the text that remains.
You've talked about coercive control in multiple aspects of our day-to-day life, and the value of listening to one's own feelings. For the sake of young queer or questioning writers, what would you say has been the biggest benefit for yourself since publishing your memoir, I Felt The End Before It Came?
Since the day my book came out, I've heard from a steady stream of ex-believers of all stripes (Jehovah's Witnesses, Mormons, Amish, Catholics, Falun Gong practitioners) who echo one of my theses: that leaving indoctrination behind is a lifelong process. We've found solidarity together in resisting the artificially simple cult exit narrative of "once you're out, you're out" in favour of the complexities and nuances we're all made of. Many of us enacted our departures without fully knowing why, and this is normal. We were in harmful situations and needed to leave but couldn't quite articulate the harm at the time. I learn so much from readers who get in touch about how they gave themselves permission (or sometimes, forgiveness) for handling things this way.
You mention returning to undergraduate studies last year in your recent essay published in The Guardian. Speaking as one myself, this can be a daunting task for mature students! Is there anything in particular you're hoping to pick up from post-secondary studies, or anything that's already added to your tools as a writer?
Daunting indeed! But I get by. I can feel myself piecing together disparate bits of literary knowledge I've acquired over the years but previously had no framework for. Now I understand so many more cultural references that once flew over my head. I'm becoming a better nonfiction researcher and improving in how to use citations. But the takeaway I'm happiest about is the boost in my critical thinking skills, which were blunted by the Jehovah's Witnesses and their anti-intellectual stance in my formative years. This all has a cumulative effect on my writing.
Finally, what do you hope to see from contest submissions for the Constance Rooke CNF Prize? How will a winning piece come together for you?
Nonfiction in The Malahat Review has always moved me: hybrid and polyvocal, embracing the imperfect, reaching for what lies just beyond, stretching the definition of an essay. I'm looking for essays that take an unexpected slant and are no less beautiful for doing so, in whatever hybrid form the writer needs to tell the story. I will not be policing what "creative nonfiction" means.

I want to be transported both by big ideas and the language at the sentence level, in a piece where the author's voice is inseparable from the text. I like seeing evidence of thinking on the page—the writer working on a question they don't readily have the answer to. But an essay doesn't have to reinvent the world for me to fall in love with it. It can be incredibly moving simply for describing one or two mundane things in a fresh way.
Juls Macdonell
* * * * * * * *