Space for Experimentation: Colleen Bidner in Conversation with Alix Hawley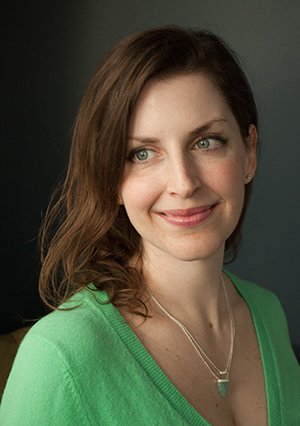 Malahat Review volunteer Colleen Bidner talks with Alix Hawley, one of two judges for our 2022 Novella Prize contest. They discuss descriptiveness vs. paring down, the distillation that makes a great novella, and the joy of cleaning up a first draft.
Alix Hawley studied English Literature and Creative Writing at Oxford University, the University of East Anglia, and the University of British Columbia. Her story collection, The Old Familiar (Thistledown Press), was longlisted for the ReLit award. Several pieces have won accolades from the CBC: "Witching" won the 2017 Literary Awards Short Story Prize, while "Tentcity" and "Jumbo" were runners-up in 2012 and 2014, and "Pig (For Oma)" won the 2014 Bloodlines memoir contest. Her first novel, All True Not a Lie in It, was published by Knopf as its New Face of Fiction pick for 2015. It was longlisted for the Scotiabank Giller Prize, and won the Amazon.ca / Walrus First Novel Award and BC Book Prize for Fiction. My Name is a Knife, one of Esi Edugyan's picks for the year, was published in 2018.    

What literary craft elements do you value in novellas? How would these craft elements look in a winning novella?
In any genre, I like an individual voice—a way of speaking or telling that startles me somehow, even if it's quietly. I also value the sense of a large world distilled into a smaller piece of writing. When I sense a writer knows exactly how any room in the story would look, even if it's only mentioned in passing, I love that. Distillation of events is good as well. Boil us down to the essentials, and leave us hints of what else exists around the main narrative. In a novella, I think this is perhaps more important even than in shorter pieces like short stories.
How do you think a novella's composition or character arc should look in comparison to novels or short stories?
Because it's not employed as much as other fiction forms, I think the novella gives space for experimentation. Traditional novellas tend to focus on one main plotline or character at some length, without the side plots of longer novels, or the tighter focus of many short stories. But I don't think that has to be a rule. What can a writer do with, say, three threads in a novella-length piece? The frame may be smaller, but the sense of the characters and story can be enormous, if done well.
You've studied English Literature and Creative Writing. Have any stories or authors from English Literature courses influenced your writing style?
I would have taken just about any course on offer, but my academic studies focused on the Victorians and on early Modern writers. I hope I've learned from the ornate descriptiveness of the first, and the paring-down of the second. Writers like George Eliot and Virginia Woolf and D. H. Lawrence still come back to me all the time.
In your interview with Quill and Quire from January 2015, you discuss your agent's criticism of the first draft of your novel All True Not a Lie in It, and how you learned to take the criticism in stride. You also say "there isn't time to sit around talking about everything that's fantastic about what you've written [in drafts]. Just focus on what's wrong and fix it." How do you perceive your first drafts? Do you seek feedback from others, or do you have a personal sense on how to improve for the next draft?
I sound a little harsh there, but I still have that feeling. First drafts are probably the hardest part of writing for me. I have to let myself make a big mess, which I then perversely enjoy cleaning up. I love cutting out unneeded sections. I'm lucky to be part of a small writing workshop with novelist friends who are all very good critics. Their ideas are always helpful, but after taking in feedback, I still need to let a draft sit for a while before I know what to do with it next.
Congratulations on your award-winning works! Is there anything you would revise if given the chance to rewrite or adjust one of your winning works?
I don't think much about my work once it's been published! I would probably pick at a piece forever if allowed, though, so it's good when it's taken away from me.
Colleen Bidner
* * * * * * * *