Without a car and trying to get 8-foot lumber home to build my beehives, I needed to be inventive. I used the dolley behind my trailer.
This is my new road bike, here on a trip to Salt Spring Island, then to Crofton on the Island, and south over the Malahat back to Victoria and Central Saanich. The bicycle weighs about 17 lbs (7.5 kg). It is a wonderful racer. But I take it out only when the weather is okay, not wet, and preferably when the sun shines. I take the other road bike when the weather is still okay, but with danger of a sprinkle.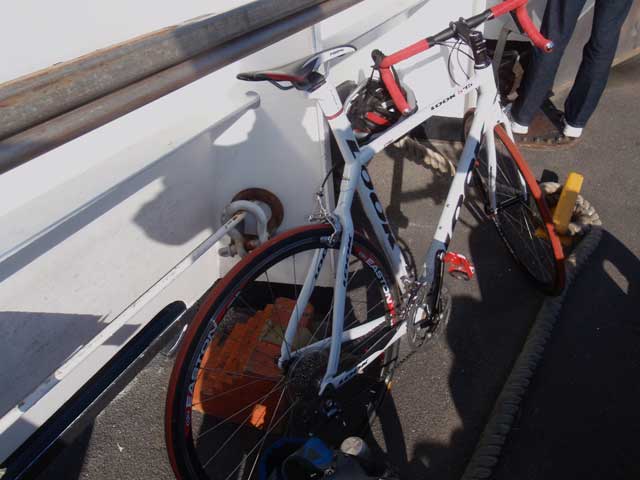 I have given my former car, a 20-year old Ford Escort, to a charity. Now I am doing everything by bicycle. My mountain bicycle serves as the "work horse," whenever the weather is bad, in winter, and when I have to haul stuff that doesn't fit into my back pack. The 125-lb carrying trailer allows me to get 4 cubic foot peat moss bails, chicken feed, boxes with groceries, and so on without problems.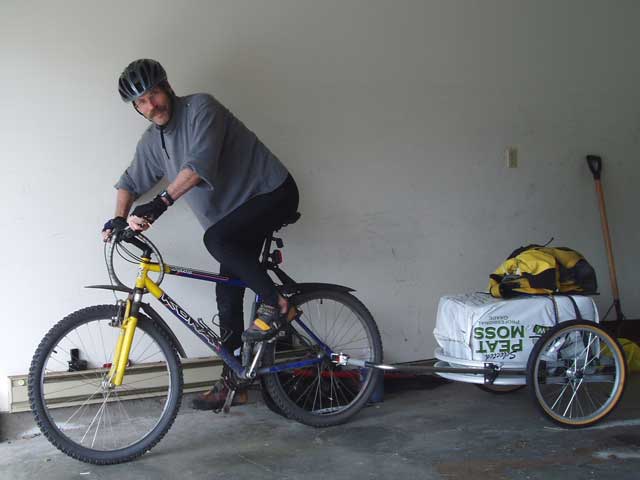 My old road bike serves well when it is not wet. I also use it to get exercise--when it is dry outside on the road or, especially in winter, on the trainer.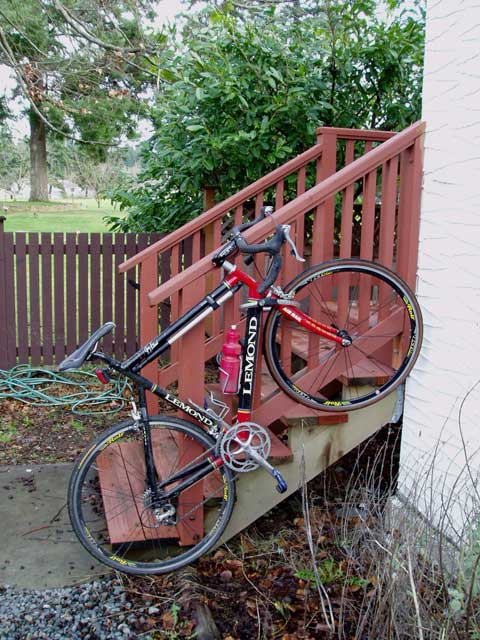 Being without a car, I even have to bring my bicycles to maintenance using a bicycle. Here, I pulled the new racer using my mountain bike