Nilanjana Roy,  Associate Professor,  Department of Economics,  University of Victoria,  Victoria,  British Columbia,  Canada
<![if !vml]>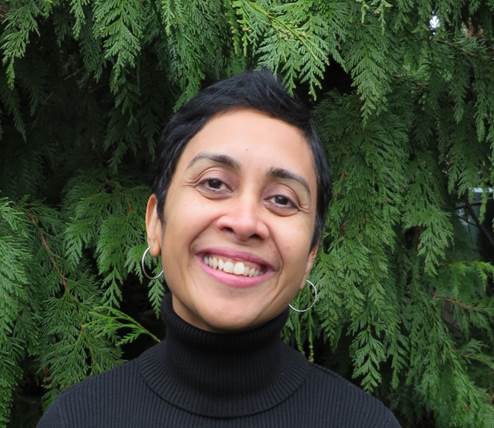 <![endif]>
Research:
List of Publications:
Refereed Journal Articles
Roy, N. and A. Verdun, "Bangladeshi Migrants of Italy and Their Precarity", Social Sciences, 2019, 8(4): 123-138.
Chen, W., J.A. Clarke and N. Roy, "Health and Wealth: Short Panel Granger Causality Tests for Developing Countries", Journal of International Trade & Economic Development, 2014, 26, 755-784.
Clarke, J.A. and N. Roy, "On Statistical Inference for Inequality Measures Calculated from Complex Survey Data", Empirical Economics, 2012, 43, 499-524.
Engineer, M., Roy, N. and S. Fink, Healthy human development indices, Social Indicators Research, 2010, 99, 61-80.
Clarke, J. A., N. Roy and M.J. Courchane, On the robustness of racial discrimination findings in mortgage lending studies, Applied Economics, 2009, 41: 2279-2297.
Engineer, M., I. King, N. Roy, The human development index as a criterion for optimal planning, Indian Growth and Development Review, 2008, 1.2:172-192.
Roy, N. and G. C. van Kooten, Another look at the income elasticity of non-point source air pollutants: A semiparametric approach, Economics Letters, 2004, 85.1: 17-22.
Roy, N., Is Adaptive Estimation Useful for Panel Models with Heteroskedasticity in the Individual-Specific Error Component?  Some Monte Carlo Evidence, Econometric Reviews, 2002, 21(2): 189-203.
Roy, N., A Semiparametric Analysis of Calorie Response to Income Change Across Income Groups and Gender, Journal of International Trade and Economic Development, 2001, 10.1: 93-109.
Roy, N., Series Estimation of Income Elasticity of Calorie Intake Across Income Classes, Journal of Quantitative Economics, 1996, 12.2: 77-84.
Ullah, A., V. K. Srivastava and N. Roy, Moments of the Function of Non-Normal Random Vector with Applications to Econometric Estimators and Test Statistics, Econometric Reviews, 1995, 14.4: 459-471.
Refereed Book Chapters
Roy, N., The Effect of Economic Growth on Standard of Living: A Semiparametric Analysis, Computer-Aided Econometrics (ed. David Giles), 2003, Marcel Dekker, New York.
Ullah, A. and N. Roy, Nonparametric and Semiparametric Econometrics of Panel Data, Handbook of Applied Economic Statistics (eds. Aman Ullah and David E. A. Giles), 1998, Marcel Dekker.
Book Reviews
Contemporary Issues in Economics and Econometrics: Theory and Applications, R. Becker and S. Hurn (eds), Economic Record, 2006, 82.257: 232-234.
Economic Development, Michael P. Todaro, 7th Edition, in Journal of International Trade and Economic Development, 2000, 10.2: 229-234.