Long Poem Prize - Meet the Judges
Bertrand Bickersteth
Bertrand Bickersteth is a poet, playwright, essayist and educator who was born in Sierra Leone and raised in Alberta. His collection of poetry, The Response of Weeds, was a finalist for multiple awards and won the Gerald Lampert Memorial Award, the Stephan G. Stephansson Award for Poetry, the 2021 High Plains Book Award in the category of First Book, and the Eighth Annual Fred Cogswell Award for Excellence in Poetry. His writing has appeared in many places including Geist, Prairie Fire, The Walrus, The Sprawl, the CBC project Black on the Prairies, and Biblioasis's Best Canadian Poetry 2023. He is currently working on a collection of poems highlighting the history of Black cowboys in western Canada. He lives in Calgary, teaches at Olds College, and writes about Black identity on the Prairies.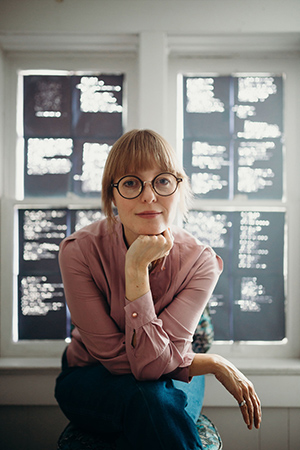 Jennifer Lynn Still
Jennifer Lynn Still composes poems with physicality in the Red River Valley, Treaty 1 territory, Winnipeg. She is the author of several handmade chapbooks and three poetry books, Girlwood (Brick Books, 2011), Comma (Book*hug, 2017) and Saltations (Thistledown, 2005), a meditation on her matrilineal Métis/European heritage. Her current project, an illuminated manuscript composed with pinholes, a light table, electric typewriter and carbon sheets, was projected inside The Star Factory Planetarium (University of Manitoba) and installed at The Gallery of Southwestern Manitoba and Aceart Inc.

Her long poem, "Legs," was co-winner of the 2021 Malahat Review Long Poem Prize. "Legs" is now a limited-edition chapbook with Baseline Press (fall 2022) and will appear as a video poem collaboration with artists Christine Fellows and Chantel Mierau later this year.