Questions as Echoes: Serena Lukas Bhandar in Conversation with Christina Brobby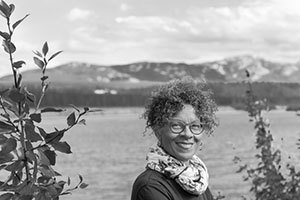 Malahat Review creative nonfiction editorial board member Serena Lukas Bhandar talks with Christina Brobby, winner of the 2020 Constance Rooke CNF Prize, about her piece "On Playing Double Jeopardy!" which appears in our winter issue #213.
Christina Brobby  is a writer and photographer living in Yukon on the Traditional Territories of the Kwanlin Dün First Nation and the Ta'an Kwäch'än Council. She is an alumna of the Humber School for Writers and VONA (Voices of Our Nations Arts Foundation). Her lyric essay, "On Severance and Connection," was a finalist in The Malahat Review's 2019 Open Season Awards in creative nonfiction, and went on to win subTerrain's 2019 Lush Triumphant Literary Award. Other essays appear in online journals and Canadian anthologies including Somebody's Child: Stories About Adoption (eds. Bruce Gillespie and Lynne Van Luven) and Black Writers Matter (ed. Whitney French). Christina's photography has been featured in The Sun magazine and Brevity: A Journal of Concise Literary Nonfiction. She is currently working on a memoir about finding her first family. Find her at: https://christinabrobby.com/

Read what judge Rowan McCandless had to say about Christina Brobby's winning piece.

Your essay is framed and filtered in many ways, not only through the hermit crab concept of a Jeopardy! episode (which I love, it's so clever) and the terminology of photography, but also in your use of second person point-of-view and a restricted emotional tone. I'm curious — what drew you to filter the contents of the essay in this way?

I didn't set out to write about the breakup of my relationship. I'm more comfortable writing about identity, race, isolation and loss. In fact, the separation was a topic I actively avoided for years even though it had a profound impact on my life.

The advantage of the hermit crab form is how it lends itself to tackling difficult subjects. Brenda Miller and Suzanne Paola talk about this in their book, Tell It Slant, where you can "find yourself writing about memories and topics you never thought you would approach." That's what happened with this piece. I had the Jeopardy! form idea and even the photography category for a while. When I finally started writing the essay, I'd pose the questions and be open to what emerged as a response. It's one of the rare times where the essence of the piece was captured in the first draft.

Second person point-of-view served two purposes. It allowed me to keep some perspective on matters that I felt quite vulnerable writing about. Also, I was thinking of the best Jeopardy! contestants like James Holzhauer and Ken Jennings and how they are so emotionally restrained during the show. I attempted to emulate that in the essay's tone.

Throughout the essay, you pause several times to ask and reflect on what you don't know, from why aperture ranges are numbered the way that they are, to questioning why you couldn't foresee the end of your relationship with your ex-partner. Did you set out to write the essay to try to answer some of these more emotional questions? And can you speak a bit to the way that personal essays allow us to often find answers within ourselves?

There are definitely personal essays I've written that helped me answer emotional questions, but in writing this essay, I didn't set out to answer those questions or any question. In fact, I'd say that writing lyric essays tend to help me clarify and define questions that I wasn't aware of. I don't know if that makes sense but, for example, I think we are often so immersed in the actual living of the various threads of our lives, which are of course entangled in other threads, that we don't think to ask questions. Pulling those threads apart in the lyric essay helps to define and clarify questions. Until I came up with the filter question, I wasn't aware of the extent to which I filtered my personality. So, in this case, it felt like writing was identifying questions. I made some sense of these matters but it's a work-in-progress.

I also hoped that posing questions within this piece would serve as an echo, a quiet reminder of the game's framework of responding to the question with a question.

Reading through your descriptions of camera settings also reminded me of my own wonderful and challenging experiences with film and digital photography. I see that you've had your photos published, and I was wondering, how does your photography complement or intertwine with your writing?

This is something I think about a lot. I took up photography around the same time that I started writing. Perhaps the most obvious way they complement each other is that in each you're looking for a unique angle or perspective on something that may have been told or captured literally thousands of times. In photography, it could be as simple as shooting low to the ground or capturing specific details that form an abstract image. In writing it might be using one of the lyric forms, a blending of genres, or a unique voice like Lydia Yuknavitch in her memoir, The Chronology of Water.

In both writing and photography, you're attempting to tell a story, at least in theory. On the photography side, I still tend to capture something because it's appealing to me on an emotional level. Picking up the camera is also often my escape from writing and other parts of my life. Those times I just want to escape and intuit my surroundings rather than analyze them. But I've been trying to work on approaching a scene and asking what story I want to convey. It works well when I get overwhelmed in a new place. Some of my favourite Canadian photographers are incredible storytellers. I'm thinking of Dave Brosha out of Prince Edward Island, Paul Zizka in Banff, and local photographer, Cathie Archbould who has been capturing northern Canada from every angle for years. Each of them is also adept at finding that unique angle which sets their work apart from others.

I had an editor who encouraged me to think of writing as filmmaking, as being behind the camera and documenting what I saw. This was early in my writing career and for a while I struggled with the concept, but now it's one of my go-to tools in my editing process. It's like going to the drawer where my lenses are stored; I'll take my wide angle 17-35 mm lens to convey a sense of place, and the 200-500 mm lens to compress the background and bring the reader closer into another part of the story.

You've recently become represented by Chelene Knight of Transatlantic Agency. (Congratulations!) Can you tell us about any upcoming projects you're working on?

Thanks! I'm currently working on a memoir. It's still being conceptualized but the core focus circles around my adoption by a white family in England and my decision to search for my original parents. Themes like separation, loss, identity are embedded in my life. I was a family law lawyer for a decade.  In addition to representing separating parents I also represented children. It was striking to me the number of ways we can lose our family. There's adoption of course, but there's also child protection proceedings, which can lead to adoption or long-term foster care. Children whose parents are separating may temporarily or permanently lose a parent. And then there's death and serious accidents and other unforeseen disasters. In some ways, my work was an inspiration for the memoir.

While the memoir is my main project for the next year or two, I always have smaller projects on the go. I'm working on a book or perhaps books of poetry that will feature my photography. I'm using the Japanese form of Haibun, which alternates poetic prose with Haiku in relating a journey, to document some of the places I've visited in northern Canada and elsewhere around the world.

Finally, just for fun, from your essay I think I'm safe in assuming that you're also a fan of Jeopardy! If you were a contestant on the show, what are some clues you would or wouldn't be ringing the buzzer for?

I've been a Jeopardy! fan for years and was saddened by Alex Trebek's recent passing. What I can answer is a constant surprise to me. Math and science questions, which you know from the essay are not my strengths, I often answer correctly. I want to do well in categories like Literature, but full confession: I'd never wager a lot of money if it was the Final Jeopardy! clue. The Before and After category is one that completely defeats me. I'll take World Geography, World Capitals, Nature, Animals, Word Origins, Four Letter (or any other letter) Words and Potpourri for $2,000, Alex.

I'll finish with a Final Jeopardy! clue. All the contestants answered it incorrectly a few years ago, but it's one Final Jeopardy! clue that I could have correctly answered:

In the category of Authors:
In 1937 his sister said he had "hats of every description" which he would use as a "foundation of his next book."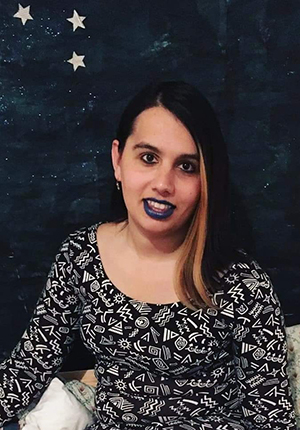 Serena Lukas Bhandar
* * * * * * * *