Frances Backhouse,
Member of Creative Nonfiction Board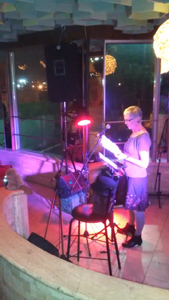 Frances Backhouse is a veteran freelance journalist and the author of six nonfiction books. Her latest, Once They Were Hats: In Search of the Mighty Beaver (ECW Press, 2015), was heralded by The Globe and Mail as one of the "20 books you'll be reading – and talking about – for the rest of the year" and selected as one of the National Post's Top 99 Books for 2015. Her first book, Women of the Klondike (Whitecap Books, 1995), was shortlisted for both the VanCity Book Prize and the Edna Staebler Award for Creative Nonfiction in 1996 and adapted for stage by the University of Toronto Mississauga's Theatre Erindale in 2007. In 2010, Frances won the City of Victoria Butler Book Prize for Children of the Klondike (Whitecap Books, 2010).
Frances holds an MFA in creative nonfiction from UVic, where she now teaches creative nonfiction and journalism. In 2008, she spent three months as Writer in Residence at Berton House in Dawson City, Yukon. She has also lived, for varying lengths of time, in Alberta, Quebec, Ontario, Texas, and Malawi.