Cindy Holder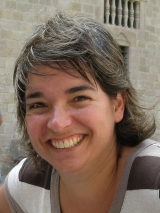 Cindy Holder is Professor of Philosophy at the University of Victoria. Her research focuses on group rights, transitional justice and ethical and theoretical issues in international law, including the human right to truth, the human rights of indigenous peoples and official responses to gross and systematic violence such as truth commissions and official apologies. Her coedited volume Human Rights: The Hard Questions is available through Cambridge University Press. (Video.)
Dr. Holder received her Ph. D. from the University of Arizona.. She has been at the University of Victoria since July 2001.
Selected Publications
Selected Past Presentations
Paper Presentation: "Public Decision-making and the Logic of Governance: Taking the Collective Dimension Seriously", Hoffberger Center for Professional Ethics Conference on Legitimate Decision-making in Times of Crisis, University fo Baltimore, Baltoimore, MD, February 5, 2021.

Panel Participant: From Declaration to Implementation - Putting UNDRIP to Work in B.C.,Centre for Indigenous Research and Communuty-Led Engagement and the School of Public Adminnistration, University of Victoria, January 16, 2020.

Paper Presentation: "Indigenous Peoples Human Rights to Land: More than Cultural", Workshop on Indigenous Land Rights and Reconciliation, Queens University, Kingston, ON September 6-8, 2019.

Paper Presentation: "The Right to Truth and Women's Human Rights", Special Workshop: hHilosophical Perspectives on Wimen's Human Rights, IVR World Congress, Lucerne, Switzerland, July 7-12, 2019.
Recent Courses
PHIL 236 Introduction to Political Philosophy

Selected Topics: The United Nations Declaration on the Rightsof Indigenous Peoples

PHIL 336 Philosophy of Law

Advanced Topics in the Philosophy of Law: International Human Rights