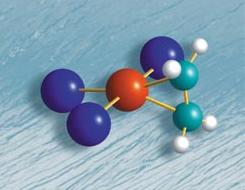 Home
Welcome to the webpages for the 2012 edition of 423/523 "Organometallic Chemistry", a senior undergraduate/graduate level course in inorganic chemistry. Navigate around the site using the links at the top of the each page.
Assignments provides copies of problem sets and model answers, and information on the presentation given by graduate students and on the wiki article completed by all students.
Course materials provides downloadable versions of some of the handouts you were issued in class (but not notes).
The links page directs you to a handful of sites that you should browse over the course of your studies.
The syllabus page gives details on course content, suggested textbooks, grading and examinations.

Note: final will be on Monday, 10 December, 14:00, DSB C112)
---
Lectures
Lectures will be on Tuesday, Wednesday and Friday at 0830 in Elliott 060. Note: there will be no lecture on Friday September 21 (Dr McIndoe will be away). Use this time to organise your wiki topic and group!
Dr Lisa Rosenberg will be teaching the class on Tuesday September 25.
---
Instructor
Your instructor is Dr. Scott McIndoe. Contact details are given below; there are no defined office hours for this course, I am happy to talk to you if you find me in my office. Alternatively, see me after class and make an appointment.
Office: Elliott 307
Phone: 721-7181
Email: mcindoe@uvic.ca
---
© JS McIndoe, Department of Chemistry, University of Victoria.