Statement of Inclusion
As a woman, an immigrant, and a former first-generation student , I am aware of unique challenges that persons from diverse background can face in academia. As such, I strive for our lab to be an inclusive environment for students of all different backgrounds. This includes persons of different race/ethnicity, sexual orientation, gender identification, and socioeconomic backgrounds.
Our lab is situated at the University of Victoria, and as such we are visitors on unceded traditional lands of the Lekwungen & W̱SÁNEĆ First Peoples. To learn more about the First Peoples of our local area, and resources for First Nations students at UVic, click this link.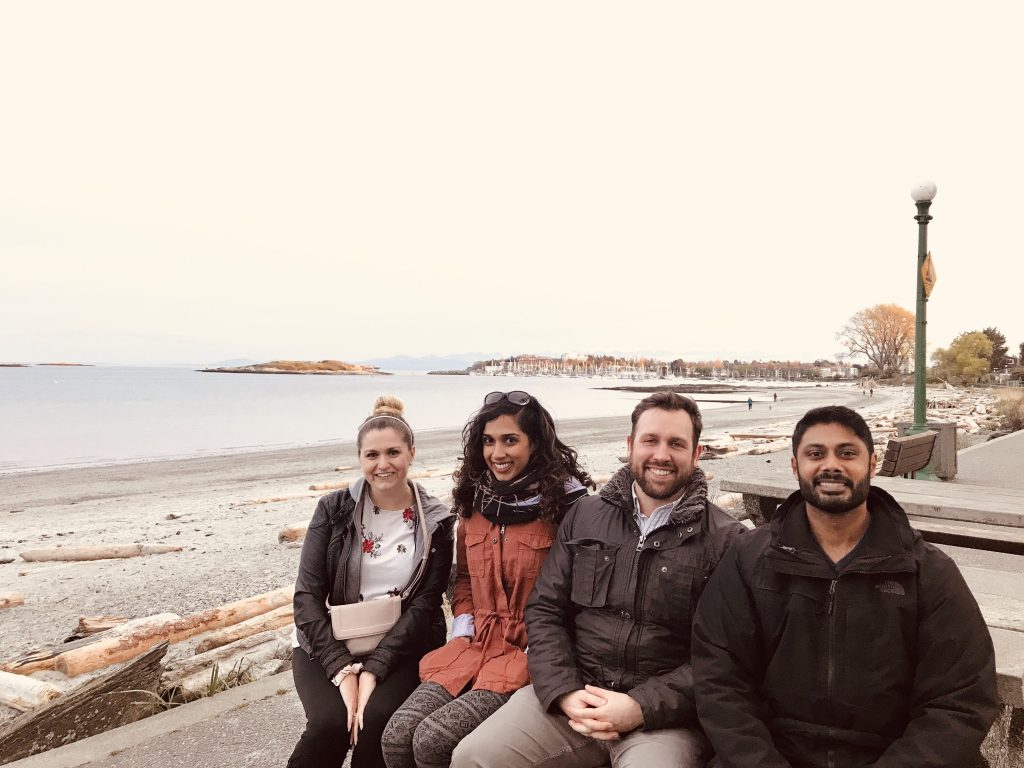 Undergraduate Students
We are always interested to recruit well-qualified undergraduates to our research team. Our preference is to recruit students who have a background and/or strong interest in clinical neuropsychology or cognitive/affective neuroscience, including students who have taken or intend to take coursework in these areas.
There are three different ways that undergraduates can be admitted to our lab:
Research assistant – this would involve tasks such as participating in data collection, data entry, conducting literature reviews and attending mandatory lab meetings. Appointments involve a one-semester probationary period (to ensure mutual fit between the student and the lab) and typically begin as volunteer positions, with the possibility of work-study or paid hours depending on the availability of grant funding.
Independent study – students wishing to gain in-depth research experience can apply to complete the Psyc 390/490 sequence. This occurs over the course of 2 semesters, and typically involves in-depth literature review and completion of a small project in one topic area
Psychology Honours – candidates for Honours are typically interested in pursuing graduate studies and desire intensive research experience in preparation for this. I usually request that students interested in Honours under my supervision serve as an RA for at least one semester, to ensure mutual fit with me and the lab. For more information on Honours (eligibility requirements, etc.), follow this link.
---
Joining our Team
If you are an undergraduate interested in joining our team under any of the categories described, email your CV and a cover letter describing your interest to: smartlab@uvic.ca.
---
Topics of Past Independent Study/Honours Theses:
 Nathan Bell, B.Sc. (JCURA Scholar) 2019 – "The Effects of Mindfulness Training on Exam Performance in Emerging Adults"  
---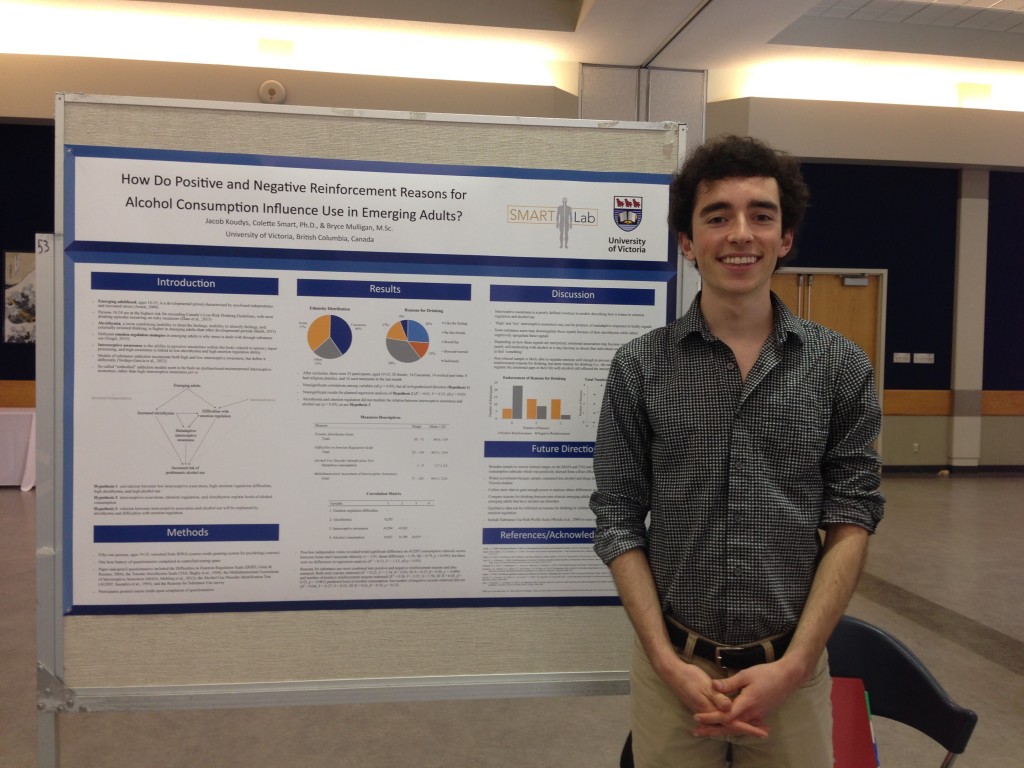 Jacob Koudys, B.Sc. (Hons.) 2016 – "Clarifying the Influences of Interoception, Alexithymia, and Motivation on Alcohol Use in Emerging Adults"  
---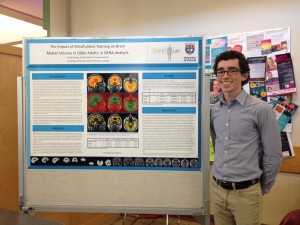 Jacob Koudys, JCURA Scholar 2015 – "The Impact of Mindfulness Training on Brain Matter Volume in Older Adults: A SIENA Analysis" (co-supervised with Dr. Jodie Gawryluk)  
---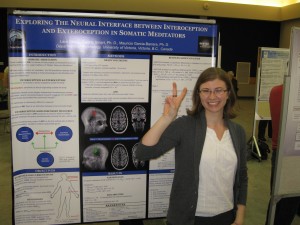 Lara Oberg, B.Sc. (Hons.), 2013 – "Exploring the Neural Interface Between Interoception and Exteroception in Somatic Meditators" (co-supervised with Dr. Mauricio Garcia-Barrera)  
---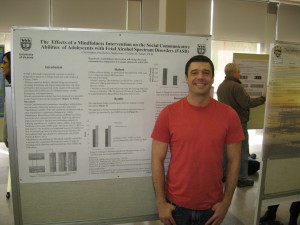 Christopher Prechotko, B.Sc. (Hons.), 2013 – "The Effects of a Mindfulness Intervention on the Social Communicative Abilities of Adolescents with Fetal Alcohol Spectrum Disorders"
---
Katrina Blommaert, B.Sc. (Hons.), 2013 – "The Influence of Mindfulness on Behavioural Dysregulation in Adolescents Diagnosed with Fetal Alcohol Spectrum Disorders"
---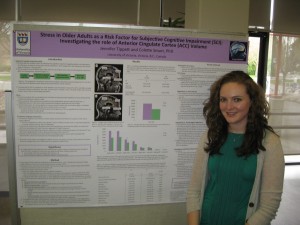 Jennifer Tippett, B.Sc., 2013 – "Stress in Older Adults as a Risk Factor for Subjective Cognitive Impairment: Investigating the Role of Anterior Cingulate Cortex (ACC) Volume"
---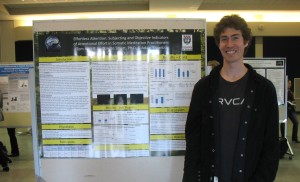 Thomas Ross, B.Sc., 2012 – "Effortless Attention: Subjective and Objective Indicators of Attentional Effort in Somatic Meditation Practitioners"
---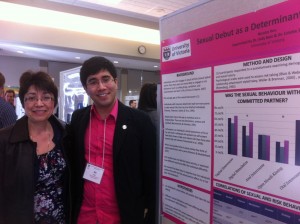 Nicolas Kou, B.Sc. (Hons.), 2012 – "Sexuality and Decision-Making" (co-supervised with Dr. Jody Bain)"
---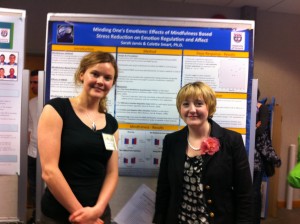 Sarah Jarvis, B.Sc. (Hons.), 2011 – "Minding One's Emotions: Examining the Effects of Mindfulness-Based Stress Reduction on Emotion Regulation and Affect"
---
Graduate Students
I am full-time faculty within our CPA-approved Clinical Psychology Doctoral Program and I teach and supervise students within the clinical neuropsychology stream of our program. Students interested in working under my research supervision are expected to have some overlapping research interests and fit with our lab. Students should note that I have moved away from my prior interest in aging. For now, the main interests of our lab are the biobehavioral bases of self-regulation, the role of self-regulation in trauma and resilience, and the impact of interventions such as mindfulness, yoga, and other embodied interventions to enhance self-regulation. Please click here for more specific information about  applicants for the Fall 2022 admission cycle.
While students are expected to have overlapping research interests with me and the lab, they are admitted to the Clinical Program as a whole, and as such must meet all the basic requirements for admission as specified in our course handbook. Please refer to UVic's Clinical Psychology page for further details.