Graduate Students
Jordan Ali, MSc – Doctoral Student in Clinical Neuropsychology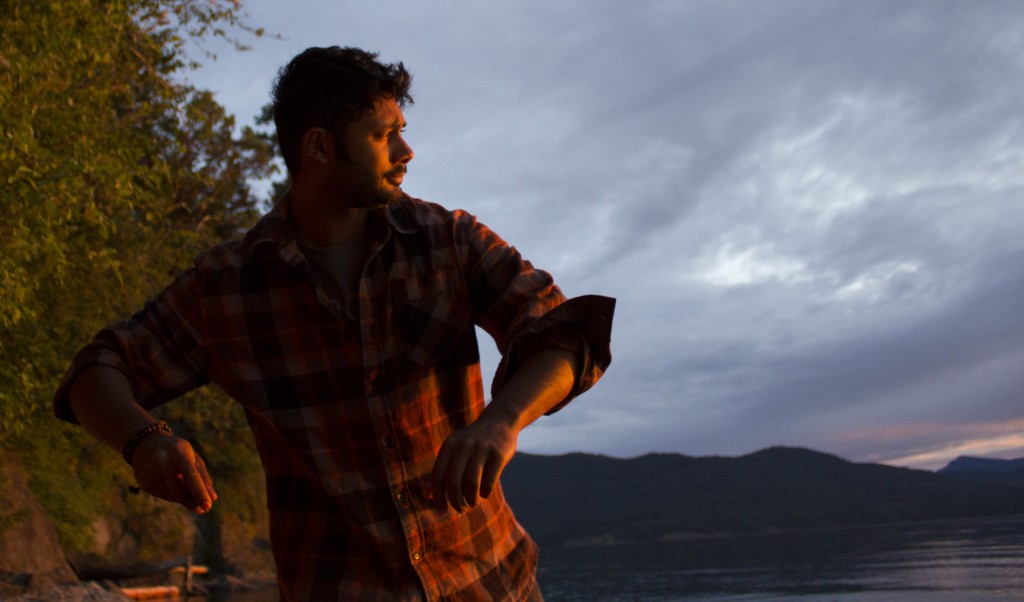 My research broadly relates to pathological cognitive decline in older adults and potentially prodromal forms of dementia and neurocognitive disorder (e.g., subjective cognitive decline (SCD), mild cognitive impairment (MCI)). My current work employs a mixed-methods approach to identify multidimensional "symptom profiles" for individuals with various degrees of dementia risk. Besides clarifying the degree and nature of association between qualitative concerns, neuropsychological-cognitive test performance, and genetic risk factors, it is hoped that this work may contribute to the development of an early dementia risk screening tool for frontline clinicians. Some of my other notable research and clinical interests include normative and non-normative aging, traumatic brain injury, mindfulness-based interventions, and integrative neurorehabilitation. Outside of the lab, I enjoy spending time in nature, drawing, reading, and practising martial arts.
Kristen Silveira, MSc – Doctoral Student in Clinical Neuropsychology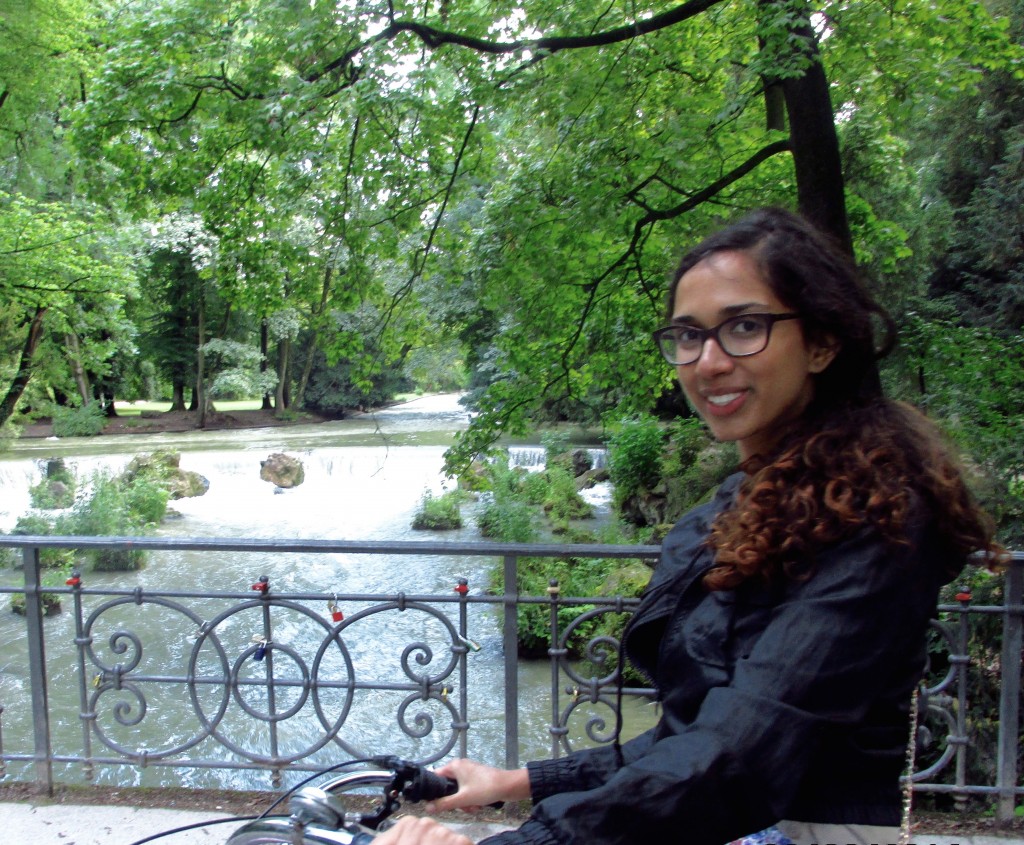 My research examines the mind-body connection in the context of trauma and neurological impairments. I am fascinated by the myriad of changes in thinking skills that occur when a person experiences a traumatic event, as they cope with and adapt to perceived threats in the world. In my doctoral work and dissertation, I am exploring how working with the physical body, for example through yoga, meditation, and exercise, can enhance thinking skills and empower affected people to live and engage more fully in the world. This exploration occurs from many angles, using psycho-physiological indices such as heart-rate-variability, as well as cognitive tasks and self-report measures. At the root of my research is an interest in interventions that tap into our physical arousal system and impact our thinking skills. In this regard, music is another powerful tool that I have previously studied in my Undergraduate and Master's work. In particular, I have looked at the impact of music on older adults' memory, attention, and emotional well-being. Outside of research and clinical work, my passions include yoga, swimming, hiking, climbing, and exploring beautiful BC and beyond.
Jeremy Viczko, MSc – Doctoral Student in Clinical Neuropsychology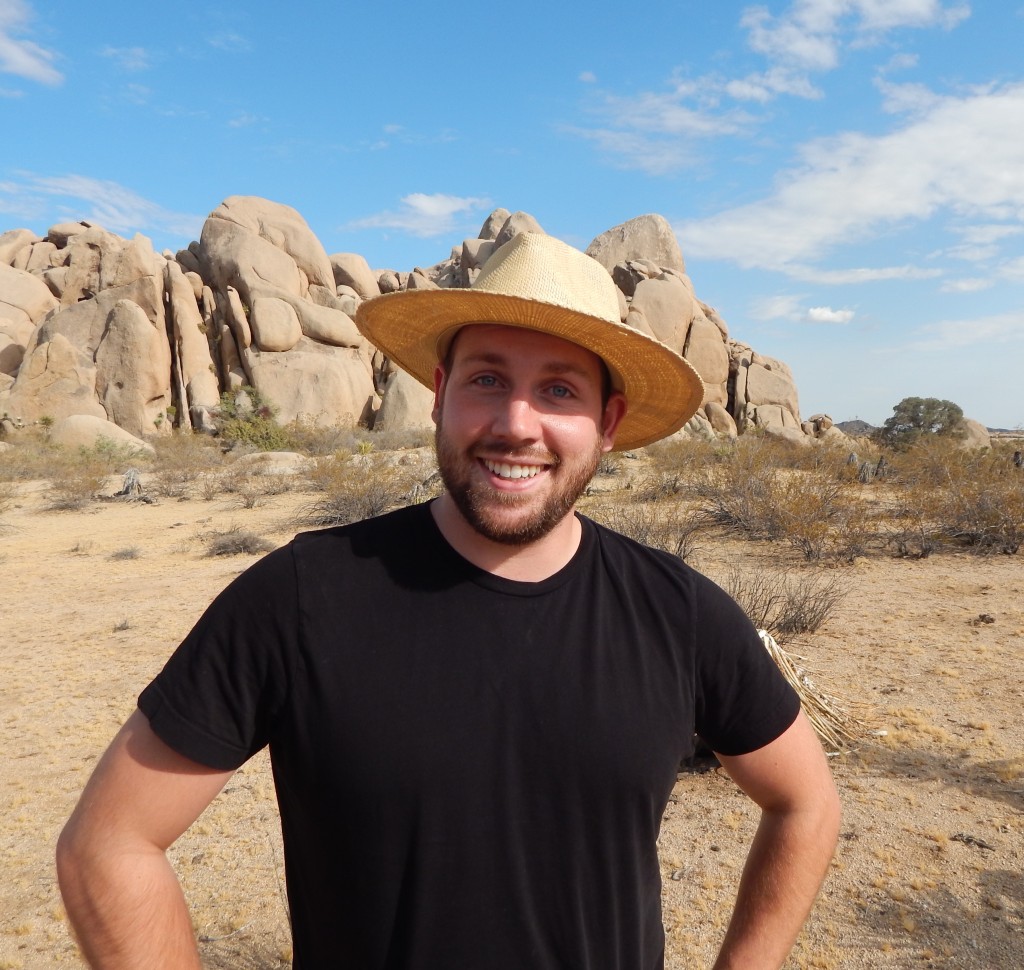 Broadly, my interest is in the function and utility of different global states of consciousness. I am a fan of multimodal approaches in experimental neuroscience, with most of my experience so far particular to EEG and behavioural methods. As I continue to be trained as a graduate student scientist and clinician at the University of Victoria I look forward to expanding and refining my research and professional skill set.
Prior to coming to UVic, I completed my HnBsc at the University of Alberta, conducting research on respiration and brain rhythms during sleep. During my Master of Science degree at University of Western Ontario, under the supervision of Drs. Adrian Owen and Stuart Fogel, I examined the effects of sleep on unconsciously learned motor skills, with additional involvement in projects examining the relationships between sleep quality, chronotype and IQ, and separately, sleep in persons with disorders of consciousness. I am very excited to be a member of Dr. Colette Smart's research team, and look forward to examining meditative and mindful states from both basic and applied perspectives.
Lauren Qualls, MSc – Doctoral Student in Clinical Neuropsychology
Hello! I am a graduate student in the Clinical Neuropsychology program at UVic. I eagerly joined SMART Lab in Fall of 2018. Broadly, my research interests concern affective processing and emotional regulation (ER). In particular, I am interested in interoceptive abilities (IAs): the physiological detection of and psychological interpretation of feelings. The relationship between atypical IAs and psychopathology underlies much of my research pursuits. In this realm, I hold an analogous interest in understanding how these abilities are mediated and/or moderated by emotional awareness (e.g., alexithymia) and meta-emotion (i.e., how you feel about your experience of feelings). Within SMARTLab, I am examining embodiment, ER, and emotional experience through experience sampling methods via an app.
As an extension of these interests, I hope to develop an understanding of the ways in which IAs can be improved through nonpharmacological techniques. Prior to starting at UVic, my Master's thesis examined the role of vasoconstriction in IAs (using both physiological [heartbeat detection] and psychological [self-report survey] assessments of feeling). I completed both my Master's degree and Honors Bachelor's degree at Middle Tennessee State University. Beyond the lab, I enjoy spending time with my cats, soaking up Victoria's breathtaking scenery, cooking to Spotify, and immersing myself in all things horror.
Patrick Nicoll, BA – Doctoral Student in Clinical Lifespan Psychology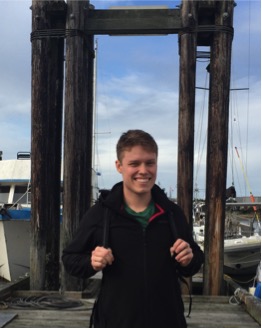 My name is Pat, and I'm a first year graduate student in the Clinical Lifespan Development program at the University of Victoria. Generally, I'm interested in healthy human responses to adversity (as well as protective factors that serve to promote, and perpetuate 'resilient' outcomes) within a variety of unique environmental contexts. Predominantly, I hope to explore novel connections between challenge, resilience, and personal growth for individuals living in geographically and socially isolated and extreme environments (ICEs). My interests stem mainly from my experiences as a Peace Corps Volunteer in remote rural communities in Central America/the Caribbean, and through my work as a researcher at NASA Ames Research Center, where I was exposed to literature and research that examines the psychosocial implications of long-duration spaceflight through space-analog ICE environments (e.g. isolated Antarctic polar research stations, and capsule habitats). Outside of the clinic/lab realms and among other interests, I love spending time with my family, backpacking/camping, drawing, playing sports, and jammin' on the guitar.
---
Undergraduate Students
Cheiyenne Fontanilla – Bachelor's Student in Psychology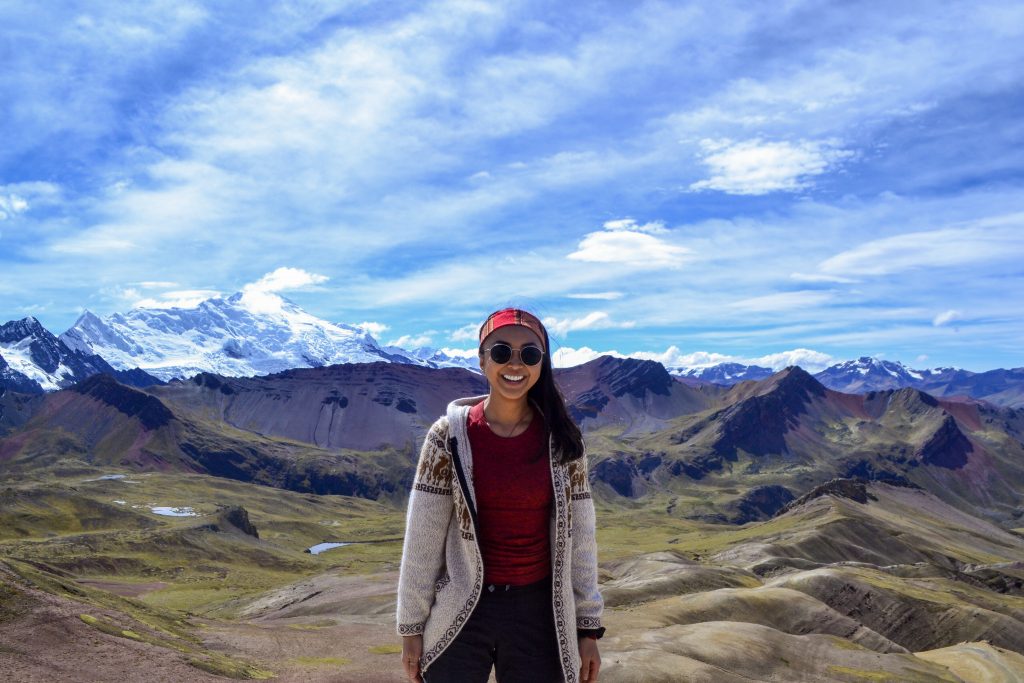 Hi! I am currently in my third year of a BSc. in Psychology at UVic and I am hoping to complete my undergraduate degree in the honours program next year. My primary areas of interest are in cognitive functions, neurological disorders and subjective cognitive decline. Currently, The SMARTLab studies the areas of self-regulation and neuroplasticity, which I am eager to learn more about and am intrigued by how they correlate to some of my areas of interest. I am excited to further develop my research skills in this area of neuropsychology within the SMARTLab and hope to further study these topics in a postgraduate route. Aside from academia and labs, I volunteer with Dr. Tanaka's CARTE Academy, supporting children and families with ASD and making an important impact on the future of autism research and services. In my free time I love to explore new places with my film camera, spend time with my dogs, surf/hike on beautiful Vancouver Island and when I'm home, I love snowmobiling through the serene lake and forest trails of the Northwest Territories!
Andrea Kasian – Bachelor's Student in Psychology
Hello! My name is Andrea Kasian and I'm a 3rd year Psychology student at the University of Victoria. I'm passionate about studying all aspects of human behaviour, however, I'm predominately interested in clinical psychology and the effects on emotional regulation in regards to trauma and anxiety provoking situations. Anxiety disorders have been steadily increasing over generations, and I want to explore new practices and modalities that could help provide services to individuals in need. I've had the opportunity to shadow an occupational therapist to learn more about cognitive rehabilitation and the techniques that assist with neuropsychology practices. After my summer of shadowing an OT I decided to pursue SMARTLab. Their interests in emotional regulation, trauma, and neuro-cognitive practices have encouraged me to explore other areas in psychology and to eventually be able to apply these skillsets for my future occupation as a clinical psychologist. Aside from my interests in psychology, I enjoy being outdoors and playing Spikeball on the beach or hiking with friends."
Taylor Sidhu – Bachelor's Student in Biopsychology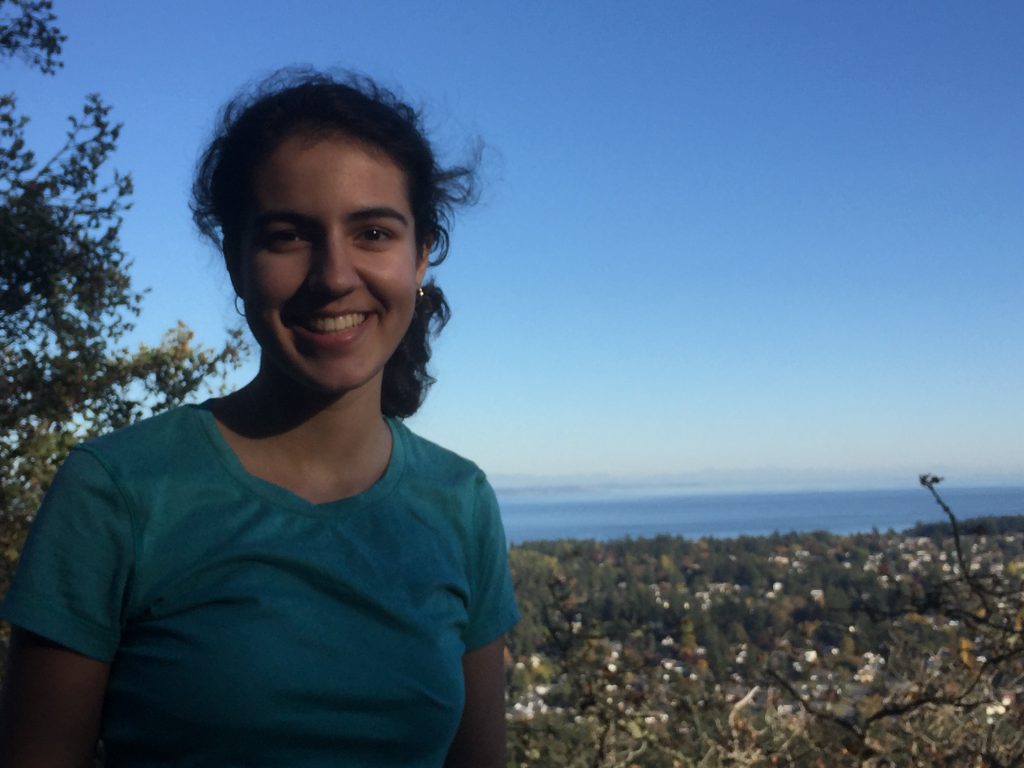 Hi! My name is Taylor Sidhu, and I am in my second year of my Psychology-Biology combined major. I am interested in cognitive decline, and specifically in finding preventative interventions for Alzheimer's disease and other types of dementia. My personal experience of living and caring for a loved one with dementia has fostered my interest in research that can impact clinical care and directly serve to improve people's lives. This year, I will also be a research assistant for grad student Jordan Ali's Embracing Aging study, and I am excited to look at dementia risk factors in older adults with subjective cognitive decline, and to better understand cognitive concerns by the analysis of qualitative data. As I learn and further develop my research interests, I am also enjoying the meditation and embodiment focus of the lab and assisting in studies investigating self-regulation of cognition and emotion. In my free time, I volunteer with UVic's Student Mental Health Initiative to promote positive mental health and well-being on campus. To take care of my own well-being, I love to draw, play soccer, and explore the beaches and parks in beautiful Victoria!
Brynn Tucker – Bachelor's Student in Biopsychology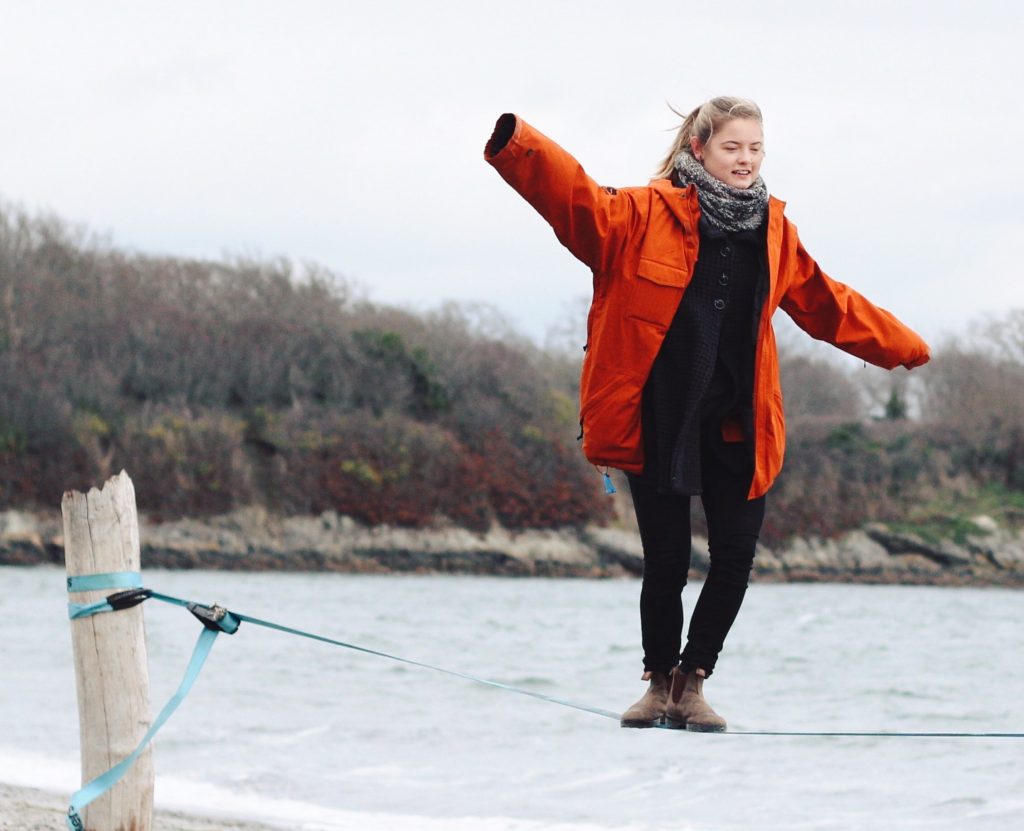 I am currently in my final year of my combined BSc in Biology & Psychology. I was introduced to meditation and mindfulness practices in my first year at UVic through Henri Lock and the UVic Meditation Club, which has been a formative influence on my university experience. My interest in meditative practices combined with my academic interests in bio- and neuro-psychology, in addition to hopes to pursue further education and a career in medicine or clinical psychology have all contributed to my interest in the SMARTLab. Meditative practices are now spreading quickly through the West, and there has never been a more exciting time for research in the field! I am inspired and intrigued by this rise in interest and eager to learn about the ways in which these practices can be utilised clinically, as well as for general well-being in every-day-life. Outside of school, you will find me climbing boulders, slacklining, upside down in one way or another, exploring nature with a camera, learning guitar or sitting on a cushion!
Sarah York (Zimmer) – Bachelor's Student in Biopsychology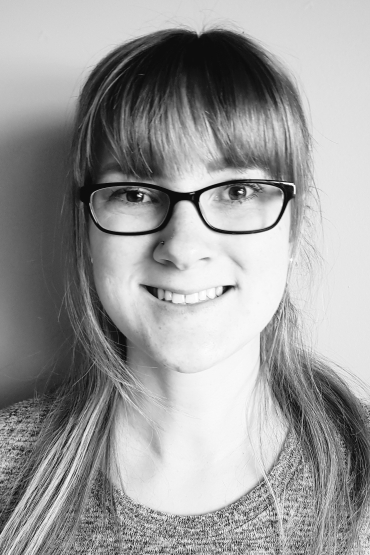 Sarah York (Zimmer) is a third/fourth year Psychology student. She transferred from Camosun College in the Fall of 2018 after obtaining an Associate's Degree in Arts & Science as well as a Certificate in Office Administration. Sarah will be applying to the Psychology Honours Program at UVic in the Spring of 2020 and, after graduating, she plans to complete her graduate studies in Clinical Psychology. Her areas of interest are in Social Psychology and Clinical Psychology. Currently, Sarah volunteers as a Research Assistant in the SMART Lab and the MARSS Lab and holds the position of Conference Coordinator for Psi Chi International Society, UVic Chapter. In her personal life, Sarah runs a business and is married to the most amazing person in the world and Victoria's number 1 Brewer (he added this in…), they have two dogs and one cat, who thinks she is a dog.
---
Lab Mascot
Frank the Zuchon – Service Dog in Training
Hello! Because of my lack of opposable thumbs someone had to type this for me, I hope it sounds good…My name is Frank and I am named after Viktor Frankl ("Man's Search for Meaning"), but I also answer to Franklin, Francophone, François, and Doofus. When I'm not chewing power cords or chasing leaves, my job is to give hugs and brighten everyone's day. I am a student favorite on campus and have regular paw-fice hours every week. Just remember to bring lots of biscuits!
---
Recent Alumni
Nathan Bell, B.Sc. in Psychology and JCURA Scholar (2019) – Master's Student in Neuroscience, Vrije Universiteit, Amsterdam, Netherlands
Melanie Cochrane, Ph.D. (2018) – Private Practice in Clinical Neuropsychology, Toronto, ON
Sasha Goatley, B.A. in Psychology and JCURA Scholar (2017) – Master's Student in Counseling Psychology, University of Victoria
Bryce Mulligan, Ph.D., C.Psych. (2017) – Staff Neuropsychologist, The Ottawa Hospital, Ottawa, ON
Jacob Koudys, B.Sc. in Psychology and JCURA Scholar (2016) – Doctoral Student in Clinical Psychology, University of Toronto, Scarborough
---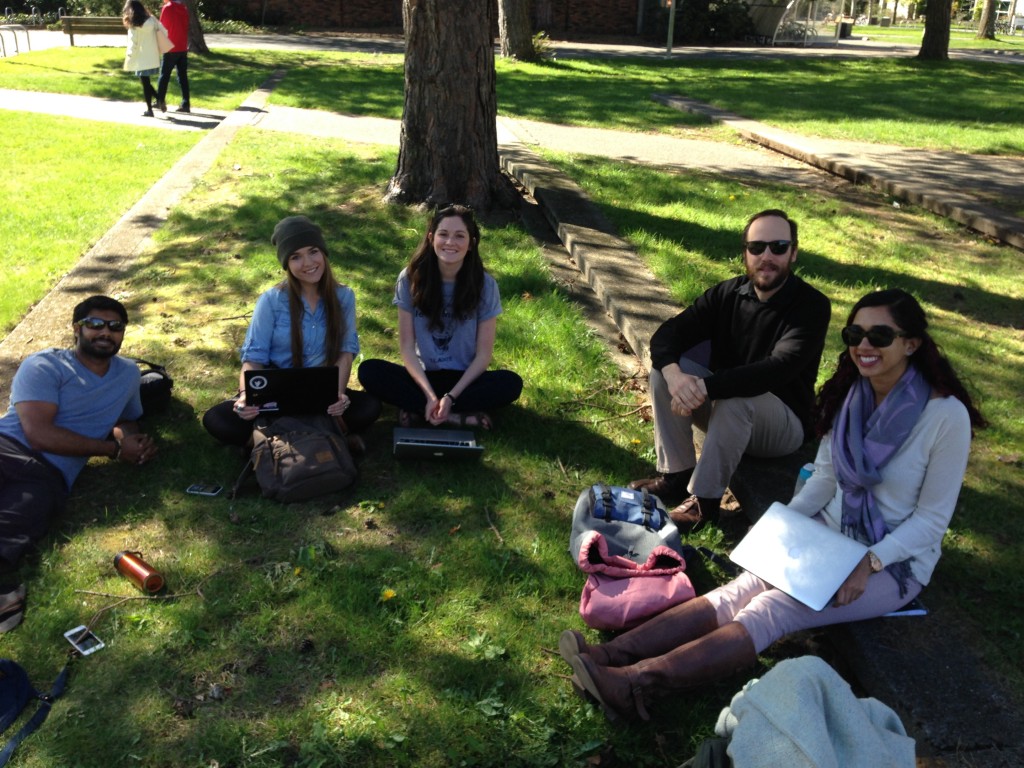 One of the benefits of living in Victoria is al fresco lab meetings while the rest of the country is still buried in snow!