We make, analyze and discover catalysts.
Welcome to our homepage. We investigate challenging inorganic and organometallic catalytic systems using powerful characterization tools and methodologies of our own devising. From here, you can find information on all aspects of the group's activities:
Positions available for highly motivated graduate students. Contact Scott for details.
UVic undergraduate student? Thinking of doing Chemistry 298, 399, or 499? Undergraduate researchers have had great success in the group - please contact Scott for details of potential projects.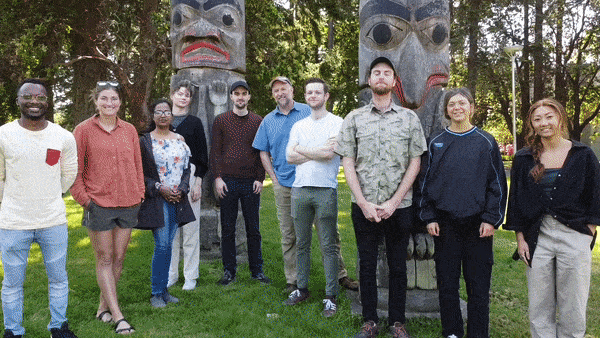 Group photo, May 2023. Ian, Sofia, Nadini, Gwyneth, Jack, Scott, Peter, Charlie, Emily, Minh-Vy.
Shot taken by drone in UVic's quad.
---
© JS McIndoe, Department of Chemistry, University of Victoria · Updated 27 October, 2023